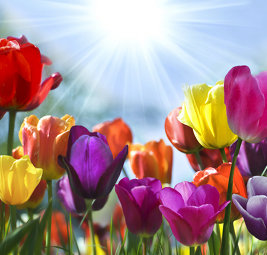 Austin W. Meyer
January 1, 2009
Austin W. Meyer, 85, of Spirit Lake, passed away Friday, January 2, 2009, at Lakes Regional Healthcare in Spirit Lake. He was born on December 25, 1923, in Lakeview, Iowa, to William and Anna (Frank) Meyer. Austin graduated from the Terril Community Schools in 1941. He was united in marriage to Mary Ruckman on December 28, 1942, in Jackson, Minnesota, and was happily married for 66 years.Austin farmed all of his adult life, before retiring at the age of 72. He truly loved life, whether it was camping, hunting, fishing, dancing, riding snowmobiles, motorcycles, or racing, but most of all he enjoyed spending time with his family.Austin is survived by his wife, Mary Meyer of Spirit Lake ... Read More
No Photos Yet

Add one now
What will you miss most about Austin?
What is your favorite memory of Austin?
How did Austin inspire you?
What made Austin so unique and special?
No Tributes Yet

Add one now
No Videos Yet

Add one now
Austin W. Meyer's online obituary has been made permanent courtesy of Obitio Online Obituaries.