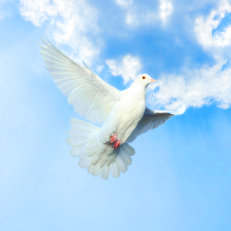 Frances Svoboda
October 22, 2009
Frances M. Svoboda, age 90, of Spirit Lake, formerly of Lakefield, Minnesota, passed away Friday, October 23, 2009, at the Milford Nursing Center. She was born on November 8, 1918, in Lakefield, Minnesota, to John and Theresa (Felix) Navara. Frances graduated from Lakefield High School in 1936. She was united in marriage to Frank Svoboda on February 3, 1940, in Lakefield. Frank passed away on February 8, 1979.Frances took great pride in her ability to cook. She worked as a cook all of her adult life cooking for the Lakefield Hospital, the Lakefield Schools and the Colonial Manor in Lakefield. She enjoyed spending her spare time reading, playing cards and enjoying every minute with her children, grandchildren and great-grandchildren.Frances is survived by her two daughters, Mary Lempiainen, and her husband, Dan, of Spirit Lake, and Cathy Johnson, and her husband, Dennis, of Spirit Lake ... Read More
No Photos Yet

Add one now
What will you miss most about Frances?
What is your favorite memory of Frances?
How did Frances inspire you?
What made Frances so unique and special?
No Tributes Yet

Add one now
No Videos Yet

Add one now
Frances Svoboda's online obituary has been made permanent courtesy of Obitio Online Obituaries.