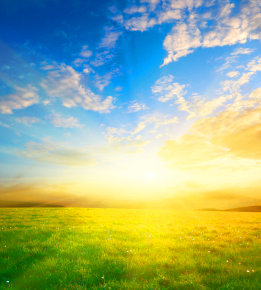 Louise T. Stanek
April 20, 1922 - April 28, 2012
Louise T. Stanek, age 90, of Spirit Lake, Iowa, passed away Saturday, April 28, 2012, at Hilltop Care Center in Spirit Lake. She was born on April 20, 1922, in South Pekin, Illinois, to Clyde and Alta (Rush) Titus.

Louise graduated from Urbana High School in 1940, and the University of Illinois in 1946. She was united in marriage to Leroy Stanek on February 8, 1948, in Champaign, Illinois. Leroy passed away on February 27, 2005.

Louise and Leroy owned and operated Art Floral Shop in Crystal Lake, Illinois, for 35 years. She always kept in touch with the local city council to make sure they had the environments best interest at hand. Louise enjoyed spending her spare time reading and loving her family!

Louise is survived by her two children, Lois Creese, and her husband, Randy, of Spirit Lake, and Dale Stanek, and his wife, Xiu Fang, of Duluth, Minnesota; a sister, Lois Huse of Kalamazoo, Michigan; two brothers, Ross Titus, and his wife, Marion, of Big Fork, Montana, and Clyde Rush Titus, and his wife, Mimi, of Los Angeles, California; five grandchildren; and eight great-grandchildren. She was preceded in death by her parents; her husband; son-in-law, Rick; and brother-in-law, Erle.

A funeral service will be held at 11:00A.M. Wednesday, May 2, 2012, at Grace Lutheran Church in Spirit Lake. Burial will be Friday, in Crystal Lake, Illinois. ... Read More
No Photos Yet

Add one now
What will you miss most about Louise?
What is your favorite memory of Louise?
How did Louise inspire you?
What made Louise so unique and special?
No Tributes Yet

Add one now
No Videos Yet

Add one now
Louise T. Stanek's online obituary has been made permanent courtesy of Obitio Online Obituaries.