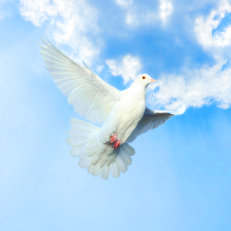 George James Stewart
March 6, 1933 - May 11, 2012
George James Stewart, age 79, of Okoboji, passed away Friday, May 11, 2012, at Hilltop Care Center in Spirit Lake. He was born on March 6, 1933, in Staten Island, New York, to Dr. George and Florence (Bonham) Stewart.

George attended Norfolk High School and graduated from the Western Military Academy in Alton, Illinois, in 1951. He served his country in the United States Navy Seabees from 1949 until 1959, and he served two tours in the United States Peace Corps in Thailand and Sri Lanka. George owned and operated Ernie's Feed and Field Service Fertilizer in Storm Lake, from 1970 to 1985.

George was a member of the V.F.W., the American Legion, and the U.S. Navy Seabees and was a past president of the Storm Lake Chamber of Commerce. He enjoyed spending his spare time writing, traveling and taking photos.

George is survived by three daughters, Theresa Lynn Frisk, and her husband, Keith, of Yorkville, Illinois, Tamala Sue Sanderhoff of Sicklerville, New Jersey, and Sharon Denise Stewart of Clarksville, Maryland; two sons, Gregory James Stewart of Spencer, and Scott David Stewart, and his wife, Marilyn, of Milan, Tennessee; a brother, John R. Stewart, and his wife, Caroline, of Lucas, Texas; eight grandchildren, John Sanderhoff, Andrea Sanderhoff Shirley, Thomas Stewart, Emily Frisk, Jake Stewart, Christopher George Stewart, Megan Frisk and Jeffrey Stewart; three great-grandchildren; and his ex-wife, Patricia Leech He was preceded in death by his parents; a sister; and a brother.

A Memorial Service will be held at 2:00P.M. Monday, May 14, 2012, at the Schuchert Funeral Home. ... Read More
No Photos Yet

Add one now
What will you miss most about George?
What is your favorite memory of George?
How did George inspire you?
What made George so unique and special?
No Tributes Yet

Add one now
No Videos Yet

Add one now
George James Stewart's online obituary has been made permanent courtesy of Obitio Online Obituaries.