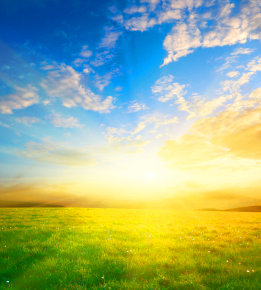 Mary Meyer
May 20, 1924 - May 14, 2012
Mary Meyer, age 87, of Spirit Lake, passed away Monday, May 14, 2012, at the Milford Nursing Center in Milford, Iowa. She was born on May 20, 1924, in Estherville, Iowa, to Thomas and Laura (Andersen) Ruckman.

Mary married Austin W. Meyer on December 28, 1942 at Jackson, Minnesota. He passed away on January 2, 2009. Mary was a homemaker and helped out on the farm for over 50 years. Mary enjoyed sewing, singing, square dancing and gardening.

Mary is survived by four daughters, Austinette Kramersmeier, and her husband, Maurice, of Arnolds Park, Patricia Jacobsen of Spencer, Victoria Torreson, and her husband, Dean, of Macomb, Illinois, and Mary Lynn Ingvall, and her husband, Scott, of Spirit Lake; a son, William Meyer, and his wife, Sarverne, of North Liberty. Mary also had eleven grandchildren; and sixteen great grandchildren.

Mary was preceded in death by her parents, her husband Austin Meyer, five sisters Laura Belle Cox,Vivian Ketman, Florence Drangstead, Laurine Houts and Gladys George, and two brothers Wade Ruckman and Raymond Ruckman.

A funeral service will be held at 10:30A.M. Thursday, at Immanuel Lutheran Church. Visitation will be Wednesday, from 5:00P.M. until 7:00P.M. at the Schuchert Funeral Home. Burial will be at Fairview Cemetery in Terril, Thursday, at 1:00P.M. ... Read More
No Photos Yet

Add one now
What will you miss most about Mary?
What is your favorite memory of Mary?
How did Mary inspire you?
What made Mary so unique and special?
No Tributes Yet

Add one now
No Videos Yet

Add one now
Mary Meyer's online obituary has been made permanent courtesy of Obitio Online Obituaries.