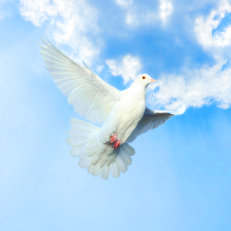 Gabriel Brockshus Chavez
May 29, 2012 - May 30, 2012
Gabriel Brockshus Chavez of Sioux Falls, South Dakota, passed away Wednesday, May 30, 2012, at Avera McKennan Hospital in Sioux Falls, South Dakota. He was born on May 29, 2012, in Sioux Falls, South Dakota, to Rey and Melanie (Brockshus) Chavez.

Gabriel will be missed by his parents, Rey and Melanie Chavez of Sioux Falls, South Dakota; maternal grandparents, Roger and Rita Brockshus of Spirit Lake; paternal grandmother, Maria Chavez of Weslaco, Texas; and step-siblings, Alysia, Noah and Isaiah. He was preceded in death by his grandfather, Robert Chavez.

A private family graveside service was held at Lakeview Gardens Cemetery in Spirit Lake.

The Schuchert Funeral Home is in charge of the arrangements. ... Read More
No Photos Yet

Add one now
What will you miss most about Gabriel?
What is your favorite memory of Gabriel?
How did Gabriel inspire you?
What made Gabriel so unique and special?
No Tributes Yet

Add one now
No Videos Yet

Add one now
Gabriel Brockshus Chavez's online obituary has been made permanent courtesy of Obitio Online Obituaries.